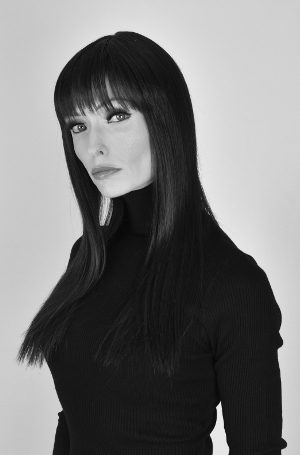 My name is Brenda Finn. A self taught chandler, my studio is based in Highgate, North London.
I first discovered candle making at the age of 15. During this time I was being home schooled due to persistent bullying after losing my hair from which I shut down mentally and became agoraphobic. At the height of my agoraphobia I started carving into random candles around the home and I found that the activity became a comfort during my times of anxiety. I went on to develop my chandler skills intermittently over the years as a hobby while pursuing other careers.
A couple of Halloweens ago, I got frustrated after searching in vain for a skull shaped candle, and started researching how to make one myself. I have always had a love for all things gothic and medieval but candles in this kind of style were not readily available in Europe. So, as well as skulls, I started making a range of gothic-inspired designs and brought the Highgate Candles collection to life.
You can read more about my realm in this article from the Metro newspaper.
London has a secret history of "magic" and "the occult" that stretches from its Pagan origins right up to today. Historically and aesthetically Highgate embodies and inspires a lot of the designs I create. I have been fortunate enough to live in the area for the past three years which in turn inspired me to create the brand.
The one basic fact we can all feel sure of is that the act of burning candles creates a beautiful ambiance in any setting, creating an altered state of awareness. Think of the millions of women and men who have been persuaded, seduced, proposed to, concluded business deals, patched up squabbles or resolved differences of opinion all in the glowing magic of candlelight. Many a birthday wish has come true when all the candles were blown out.
I hope you enjoy my creations as much as I have enjoyed making each one.