Candle Types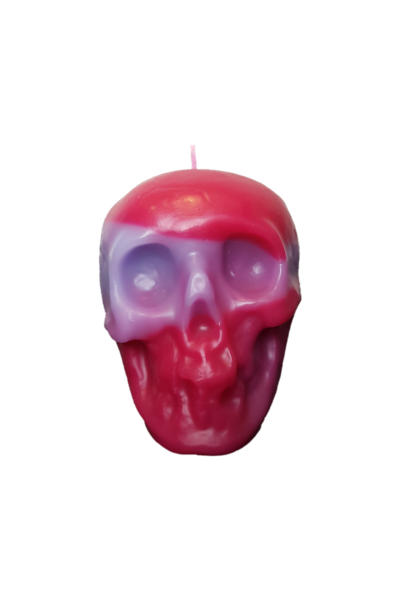 Small Skull
Type:
This two-toned memento mori skull candle is a striking addition to any home. Carpe diem!
Scent: Raspberry and blackberry bursts are twisted with orange zest heated with freshly ground clove at the heart of the fragrance.
Height: 110mm
Width: 110mm
Depth: 80mm
Weight: 373g
Burn Time: ~30hrs
£20 CURRENTLY UNAVAILABLE
NB: Our candles are individually handmade. Exact shades and designs may vary slightly from those pictured. Colour distribution in our two-toned candles will vary from candle to candle.
We use a blend of essential oils and synthetic compounds to create our unique scents. The blends we use are suitable for vegans, cruelty free, and paraben free.